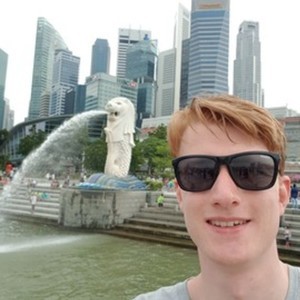 Thom Wiggers
Special guest
Thom Wiggers is a PhD Candidate at the Institute of Computing and Information Sciences, Radboud University in The Netherlands. He is working on the interactions of post-quantum cryptography with protocols, under the supervision of Peter Schwabe. In his free time, Thom likes to go bouldering.
Thom Wiggers has been a guest on 1 episode.
September 29th, 2020 | 35 mins 43 secs

post-quantum, protocols

KEMTLS is a modified version of TLS 1.3 that uses Key Encapsulation Mechanisms, or KEMs, instead of signatures for server authentication, thereby providing a sort of "post-quantum TLS". But what even are KEMs? Are quantum computers even a thing that we should be worried about? On the first ever episode of Cryptography FM, we'll be hosting Dr. Douglas Stebila and PhD Candidate Thom Wiggers to discuss these questions and more.