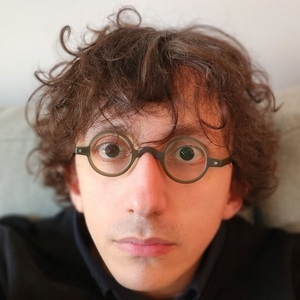 Nadim currently runs Symbolic Software, a Paris-based applied cryptography consulting office. As its director, he manages a small team that offers security audits, cryptographic protocol design and formal verification services. Since its founding in 2018, Symbolic Software has completed and delivered over 200 software and cryptographic audits for clients all around the world.
Nadim is also the author of Verifpal, new software for verifying the security of cryptographic protocols. Building upon contemporary research in symbolic formal verification, Verifpal's main aim is to appeal more to real-world practitioners, students and engineers without sacrificing comprehensive formal verification features.
In 2018, Nadim defended his Ph.D. thesis, Formal Verification for Real-World Cryptographic Protocols and Implementations, at Inria Paris, after 3½ years of research with team PROSECCO. In 2018 and 2019, Nadim also designed and taught the computer security course at New York University's Paris campus, where he served as an adjunct professor.
Nadim Kobeissi's Hosted Episodes
Nadim Kobeissi has hosted four Episodes.
October 20th, 2020

Formal verification has been used to prove the security of cryptographic protocols like Signal and TLS – but can it also be used to verify the correctness of legislation? Denis Merigoux tells us about how Catala wants to use formal methods to verify the French tax code.

October 13th, 2020

Jack O'Connor and Jean-Philippe Aumasson discuss how Merkle Trees make the new BLAKE3 hash function special, and talk about the design process for the BLAKE family of hash functions in general.

October 6th, 2020

Léo Perrin talks about how his team at INRIA was able to find serious breaks in the Gimli family of lightweight symmetric primitives, and why NIST's lightweight cryptography competition even matters in the first place, especially with block ciphers like AES dominating the industry.

September 29th, 2020

KEMTLS is a modified version of TLS 1.3 that uses Key Encapsulation Mechanisms, or KEMs, instead of signatures for server authentication, thereby providing a sort of "post-quantum TLS". But what even are KEMs? Are quantum computers even a thing that we should be worried about? On the first ever episode of Cryptography FM, we'll be hosting Dr. Douglas Stebila and PhD Candidate Thom Wiggers to discuss these questions and more.